Elder Options
Got Questions?
FREE PHONE CONSULTATION
800-330-4125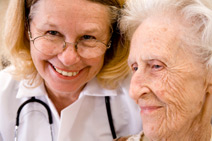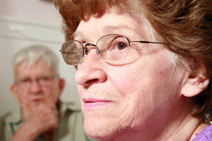 Home Care Services
Elder Options is here to help you find the right home care service in Florida (FL). Non-medical personal care, companion care or home health care agencies can help an elderly or disabled person to remain safely in the comfort of their own home for longer. Please use our free and private service to find a home care agency that services your area that offers the best price and value.
Please try 'Create a homecare plan for Mom and Dad' to see what type of care service best fits your needs.  Download our Free Alzheimer's Care Guide with the most up to date info and tips for caring for your loved one with Alzheimer's.  You may also want to try the 'Primary Caregiver Stress Test' to see how you are managing the pressure of being the main caregiver.  Do you plan on using insurance? Try our Long-Term Care Insurance evaluation form to determine what it will cover.
What is Home Care?
Whether for a few hours/week, or 24 hours a day, non-medical home care is ideal for those seniors who would prefer to remain in their own home than move into an adult community, but need some assistance to do so comfortably and safely. Home care services range from transportation, errands, light housekeeping, meal preparation, medication reminders and assistance with activities of daily living. This type of home care is usually referred to as personal and/or companion care and can be a boon to those recovering from an illness or injury, or who just aren't getting around as well anymore, often increasing and prolonging independence.
Home health care agencies provide more than just personal and companion care. Often referred to as visiting nurses, home health care agencies staff skilled caregivers with varying specialties. Home health care services can include medication management, wound care, physical therapy, and more provided by licensed individuals. This type of homecare is appropriate for those suffering from chronic illness, recovering from acute injury or illness and needing skilled care to remain at home. Home healthcare can help to prevent or shorten hospital stays.