Elder Options
Got Questions?
FREE PHONE CONSULTATION
800-330-4125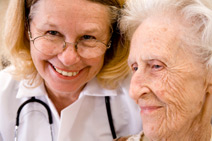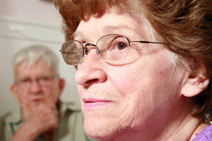 What to look for in a Home Care Agency
Tips for hiring agencies and independent home care providers
Agencies will typically be the most expensive; independent providers will be the least expensive. However, home care agencies are also easier to use, since the agency finds and places the provider, handles payroll and any problems that may arise, and usually provides coverage for sick or absent providers. Agencies that are licensed and bonded are generally a good choice, although there are always exceptions. You have avenues of recourse (complaints, legal action) when dealing with agencies that are liable for problems. There is no real recourse (except firing) when dealing with independent providers or ones found through registries.

Before hiring an independent provider:
Conduct an in-depth interview with each candidate, preferably in person rather than on the phone;

Be specific about all of the tasks that the provider will be expected to take on;

Discuss salary and offer to pay wages either weekly or bi-weekly. Do not pay wages in advance;

Request both work and personal references, and check them carefully. Ask the references about reliability, trustworthiness, and punctuality as well as the care provider's ability to handle stress.

If possible, consider a background check. For around $100-$150 you can have this done professionally. Check with your local police department, legal aid service or your attorney for referrals to individuals or companies that do this or search for "background checks" on the Internet.
Be sure to include the potential care recipient in the screening process if he or she is able to participate, to ensure that both parties are comfortable, and that your loved one's needs are respected.

Once you've hired a capable home care provider, should a problem develop, discuss it with the care provider first. If that does not resolve matters, talk to the agency (if you've hired the provider through this route). If the provider is independent and you cannot resolve the problem after repeated discussions, you may need to find a new care provider. If you suspect fraud or other criminal behavior, report it to your state's Department of Health and the Better Business Bureau. Remember to read contracts carefully, check all references, and consult with someone you trust before signing on the dotted line.