Elder Options
Got Questions?
FREE PHONE CONSULTATION
800-330-4125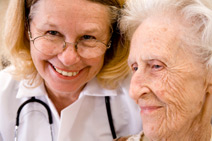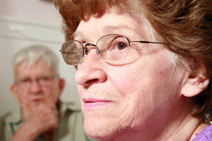 Local Senior Care Resources
Transportation Resources
When faced with impaired eyesight or other health reasons, seniors may have to make the tough decision to give up driving. If it's time to look at other transportation options for your loved one, Care.com has all the resources you need.
AAA Foundation for Traffic Safety
AAA Foundation for Traffic Safety: Senior Drivers
National Center on Senior Transportation
Ride Connection, Inc.
SeniorDrivers Website: Driving Safety
Transportation Toolbox
Health Care
Browse through our links to learn more about health care options for seniors, such as Medicaid, Medicare, Medigap, and Medicare prescription drug coverage. Care.com has the resources to help manage the unique health care needs of seniors.
American Geriatrics Society: Foundation for Health in Aging
Health Care for Veterans
Health Care: Veterans Health Administration
Medicare Rights Center
Medicare: U.S. Department of Health and Human Services
Prescription Drug Information
Home Care
One of most difficult decisions seniors have to make is whether or not they will be able to live independently in their own homes. Care.com can help you find resources to develop a home care plan, find a geriatric care manager, or hire an in-home aide.
National Association for Home Care and Hospice
National Association of Geriatric Care Managers
Financial Planning and Management
Care.com has the resources you need to help assess current income and expenses, plan for all aspects of home care for seniors, and even research your eligibility for government subsidies.
AARP Website
American Institute of CPAs
Department of Housing and Urban Development: Reverse Mortgage Resource
Financial Planning Association
Social Security
WISER: National Education and Resource Center